Silver Sponsor: Salesforce Designers
Salesforce was started with a vision for a different kind of company—to change the way the world does business and at the same time, improve the state of the world. They are committed to a set of core values—trust, customer success, innovation, and equality of every human being. These are the guiding lights that drive what they do every day.
Salesforce believes that they have a broader responsibility to society, and aspire to create technology that not only drives the success of our customers, but also benefits humanity by driving positive social change.
Their community of designers are artists and scientists. They work together every day to make vibrant, empowering, and simple tools that enable companies and non-profits of all kinds to take advantage of powerful technologies to connect to their customers in a whole new way.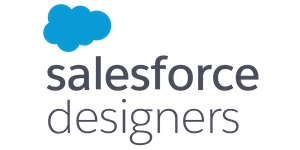 UP