Movin' On Up – Transitioning Your Fundraising Strategy to Building Donor Engagement
When a nonprofit is small, it's quite easy to engage donors and volunteers. Those individuals are very close to the organization and motivated by their own passions which match those of the nonprofit. However, as nonprofits grow and diversify their program offerings, they often face challenges with growing and diversifying their fundraising efforts. Building donor relationships is critical to good fundraising, but it's not enough to only maintain your existing relationships. In order for nonprofits to thrive and scale out to support their missions, they need to engage their constituents – the volunteers, donors, members, and others – in greater ways. For many nonprofits though, this is a huge challenge in getting started and there's no single recipe for success.
This session focuses on helping explain some of the tools – both technical and process based – that a nonprofit can use to build a full picture of their constituency and start to leverage the energy, creativity, and also the funds of their donors and volunteers to empower a nonprofit's mission. Sharing some recipes for success, and some lessons learned along the way as one nonprofit crafted a moves management and major giving strategy that would bring together 13 regions across their territory onto a collaborative platform with Salesforce and share the tips, tricks and insights that can help every nonprofit build the right playbook for engaging their own donors at greater levels.
Location: Salon 8+9
Date: August 8, 2019
Time: 10:00 am - 10:40 am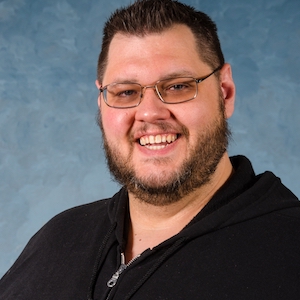 Mark Adcock
UP