Platinum Sponsor: Salesforce Einstein Platform
Build custom AI-powered apps — all with just a few clicks or a single line of code with the Einstein Platform. The Einstein Platform makes it possible for admins and developers to apply AI to build AI models to predict any outcome in Salesforce — at scale. It also brings a wide variety of machine learning capabilities — such as image recognition, sentiment, intent and more — directly into Salesforce's trusted and secure infrastructure.
Be sure to stop by the Einstein Platform booth to engage with the Einstein Platform team, to learn about how you can participate in the new Einstein Champions Program, and to earn an Einstein plushie by completing the Einstein Platform Quest onsite.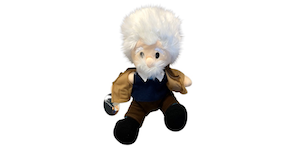 UP