Gold Sponsor: Revenue Grid
Revenue Grid is Revenue Intelligence platform that automatically captures sales activities to help you identify and fix revenue leaks.
Revenue Grid's Salesforce and Email integration will help you capture all relevant data like emails, email threads, attachments to Salesforce, sync Salesforce and Outlook/Gmail calendars, and schedule meetings online easier. Your sales team can also leverage complete Salesforce data to find revenue leaks, inspect pipeline health, and manage sales forecasts.
Companies like Slalom, Moody's, and Camping World rely on Revenue Grid to transform their revenue engines and stop revenue leakage.
Revenue Grid is a registered ISV Partner with Salesforce since 2007; x3 Sales Demo Jam Winner; and has been voted #13 on G2's list of best sales products for 2022.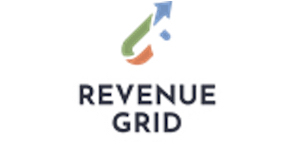 UP