Sponsorship Opportunities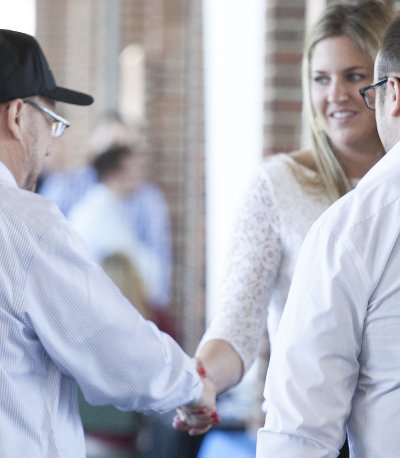 Would you like to be a part of this years' largest regional Salesforce.com event that is for Salesforce users, by Salesforce users? Sponsorship packages for Midwest Dreamin' are now available and are limited! To learn more about the sponsor levels, view the
Platnium sponsorships and Demo Jam spots are SOLD OUT. There are still some Gold and Silver level sponsorships available!
Midwest Dreamin' 2015 is kicking off with a half-day dedicated entirely to our sponsors. Thursday, July 9th the expo doors will open at 4 PM with an opening reception, early registration and networking with refreshments. Friday, July 10th will be a full day packed with sessions, opening & closing with awesome keynotes.
If you are interested in becoming a 2015 sponsor, please contact the committee at:
Community@midwestdreamin.com
* Note that requested sponsorship levels are only guaranteed after the agreement and payment are received and processed. First come, first served basis. Please act fast, the committee will not be able to hold a sponsorship spot, the only confirmation is payment in full. You will be asked to sign and return an agreement and will then be invoiced upon receipt of the signed agreement. Please submit your payment via PayPal within 5 days after being invoiced.
iLead Lead Retrieval

Optionally you may choose to add a badge reader to collect leads. This is arranged directly with iLeads. View the flyer here, then purchase from the iLeads website.
UP